Disinfection and prevention of bacterial contamination, from everyday living to in-hospital stays, is challenging. While a universal solution remains elusive, AP Goldshield LLC offers new chemistry that is unique in its power to continue to inhibit bacteria, mold, mildew and fungi after it dries following application; continual protection is key to reducing risk... Get Your Shield On!
All Goldshield (GS) products are water-based, alcohol-free, non-toxic, non-irritating to the skin (SCS24), non-flammable, environmentally benign and manufactured in the USA in a pharmaceutical grade "clean room" environment under strict ISO protocols. Visit our FAQ page to learn more about the hazards of alcohol-based hand sanitizers.
What Makes GoldShield

Different and Unique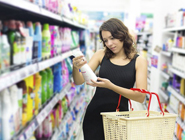 GoldShield Background
The chemistry developed at Emory University in Atlanta was brilliant and unique because it solved many deficiencies that had eluded the best chemists in the world for 30 years. Goldshield today is the world's only patented, water stable, functioning organosilane.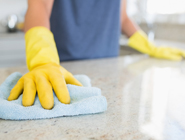 Goldshield Antimicrobial Agents
Typical disinfectants or inhibitors used in hospitals generally provide no more than 10 minutes to one hour of residual protection. The Goldshield antimicrobial water stable agents provide weeks to a month of surface protection. That residual component permits these formulas to standalone in the world of antimicrobial and microbiostatic effectiveness and protection.