Consumer

FAQs

Q. Where and how are Goldshield products manufactured?

A. Goldshield products are manufactured in the USA at an FDA-certified pharmaceutical facility in a "clean room" environment to assure no product contamination. All protocols followed in our operations are those set by the demandingly strict International Organization for Standardization.

Q. Why is Goldshield 24 better than alcohol-based products?

A. Alcohol-based products like the leading brand evaporate quickly after application (8-10 seconds). When your hands are dry, alcohol loses 100% of its killing action. There is no residual killing protection with alcohol-based products, so multiple re-applications are necessary (nurses in hospitals often apply 50 times a day) causing skin dryness and cracking. Alcohol is toxic and flammable as well. By comparison Goldshield 24 is water-based and offers 24 hours residual antiseptic and antimicrobial protection that actually leaves the skin feeling soft, not red and cracked. Goldshield is safe for kids and non-flammable.

Q. Why do so many other hand sanitizers use alcohol?

A. It's very inexpensive that's why. In fact it's the cheapest antibacterial agent on the market. One can buy rubbing alcohol for 50 cents a bottle retail so imagine what the cost is at wholesale in large quantities.

Q. Is Goldshield better than soap?

A. Independent lab tests have demonstrated that Goldshield 24's active ingredient is more effective against a broad spectrum of viruses and bacteria than antimicrobial active ingredients found in soap. That said we believe that washing hands with soap and water is the first line of defense against bacteria. But, when we find ourselves in situations where washing with soap and water isn't convenient, Goldshield 24 is the answer.

Q. Will Goldshield 24 stain floors, carpets, fabrics, jewelry or other surfaces?

A. Not at all. Goldshield will NOT stain floors, carpets, fabrics or jewelry. It won't even cause nail polish to be removed. By comparison, it's well known in the healthcare industry, that alcohol-based hand sanitizers, when dripped on the floor, actually cause floor wax to disintegrate creating a nutrient field that allows bacteria to grow.

Q. Is There an effective Goldshield treatment that gets rid of bedbugs?

A.Yes, Our SCS5 formula with our HHV system has been shown to effectively treat hotels and homes with Bedbugs.
Industrial

FAQs

Q. What is Goldshield's Surface Antimicrobial's Environment Protection Agency ("EPA") toxicity rating?

A. This product has been identified by the EPA to have a toxicity rating of 4, which is the most benign classification the EPA provides, that requires only the following precautionary statement on our labels: "Keep Out of Reach of Children". Goldshield is the only water-stable, patented, functional organosilane technology in the world.

Q. If I purchase the Goldshield Surface Antimicrobial "concentrate" instead of the ready-to-use product, is there any specific water required to dilute Goldshield?

A. When we manufacture Goldshield we dilute with purified water to assure zero contamination of our product. However, there is no mandated requirement, you can use tap water if you like.

Q. When Goldshield is applied to glass or marble is there any visible coating?

A. There can be a slight white film that becomes visible which is created by the silane of the Goldshield formula. To remove it all you do is take a damp cloth and wipe off the film, doing so will NOT remove Goldshield's active ingredient.

Q. What detergent should I use when I wash my clothes with Goldshield?

A. We recommend any "nonionic or cationic" detergent which is easily available at any large grocery store (check out the label). The reason for this is because an "anionic" detergent or bleach will begin to neutralize Goldshield and limit its effectiveness after a few washes. Just review the label of active ingredients on your home detergent.

Q. Can Goldshield's Surface Antimicrobial be applied to textiles?

A. Yes, in both a commercial laundry and when doing laundry at home. Goldshield is added in the rinse cycle after scouring, and when applied under Goldshield recommended specifications, will remain effective for over 50 washes of the once-treated fabric.

Q. Does Goldshield protect against MRSA infections in the healthcare setting?

A. Yes, Goldshield has undergone numerous independent studies conducted by academic institutions and the research outcomes show that Goldshield kills 99.9% - 99.99% of germs and disease-causing organisms including MRSA. Since disinfectants and cleaning agents deactivate within an hour or so, most facilities and equipment are unprotected 90% of the time. Goldshield, with its residual effectiveness, provides for long-term antimicrobial protection that should be a component of every school, university, professional team and fitness center looking to inhibit fungi.
Facts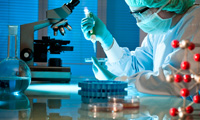 Alcohol-based sanitizers provide protection against microbial regeneration for only up to 15 seconds after each application; whereas, Goldshield provides up to 24hrs protection after single application.
Virtually any classic surface antimicrobial is almost 30 times more costly than Goldshield on a daily application basis per month.
Any classic disinfectant provides protection against microbial regeneration for only up to a few hours post application, If that; whereas, Goldshield provides up to 30 days residual and continual protection after a single application.
Products